Skin Cycling Savings Pack
Regular price

$170.00

Sale price

$155.00
SAVE $15 WITH THIS BUNDLED SPECIAL! DISCOUNT ALREADY LOCKED IN.  SAVE AN ADDITIONAL 15% BY SUBSCRIBING.
Save money and time buying our Savings Pack!  We've taken our core products and have bundled them for your convenience!    
Impress® 

Foaming Cleanser 

Impress® Anti-aging Pads Program
Impress

®

 Facial Moisturizer
FOAMING CLEANSER PRODUCT DESCRIPTION: 
100% soap-free cleanser that removes surface dirt and oil without stripping or drying the skin. Impress® Foaming Cleanser is gentle enough for everyday use and ideal prior to applying the Impress® Anti-aging Facial Pads. Impress Foaming Cleanser contains gentle surfactants combined with purifying Alpha and Beta Hydroxyacids, suitable for all skin types. The soothing orange peel essential oil combines with green tea leaf extract to revitalize and prepare skin for that day's facial pad application.
------------------------

ANTI-AGING PADS PROGRAM PRODUCT DESCRIPTION:
We've taken the three most clinically proven ingredients for anti-aging (Retinoids, Hydroxy Acids and Anti-oxidants) and placed these solutions on separately sealed pads. The pads are organized in a box in the order they are applied. Once each day, simply remove the top pad from the box, apply it, and discard. It's that simple to naturally take years off your appearance. Impress is easy, affordable and best of all Impress applies the most clinically proven ingredients that work! 
After cleansing your face, simply use 1 pad per day; 3 in a set.  Use on your face, neck, décolletage and hands.  
------------------------
DEEP HYDRATING FACIAL MOISTURIZER PRODUCT DESCRIPTION:
Impress® Deep Hydrating Facial Moisturizer provides essential moisture to hydrate and keep skin supple for maximum health and anti-aging benefits. Impress' moisturizer works best with Impress® Anti-aging Facial Pads, providing deep hydro-moisturization in conjunction with the pad's peeling, lifting and protective processes. All Impress products emphasize multiple functionality in order to eliminate the need for many products. Like all Impress Skincare's products, our moisturizer is uniquely designed as a MULTI-TASKER to apply as a facial, neck and eye cream eliminating the need for multiple moisturizing products. Impress' moisturizer also contains the NEWEST BREAKTHROUGH in moisturizers: L22.
L22 is a patented formula of botanically-sourced lipids developed specifically to deliver and rebalance the skin-lipid profile of a healthy 22 year old.
KEY INGREDIENTS

Peel & Brighten

Ingredients

SD ALCOHOL 40-B, HAMAMELIS VIRGINIANA EXTRACT, GLYCERIN, SALICYLIC ACID, LACTIC ACID, GLYCOLIC ACID, WATER, POLYSORBATE 20,, ALOE BARBADENSIS LEAF JUICE, CAMELLIA SINENSIS (GREEN TEA) LEAF EXTRACT, CEREUS GRANDIFLORUS (CACTUS) FLOWER EXTRACT, CITRUS NOBILIS (MANDARIN ORANGE) PEEL OIL, CITRUS GRANDIS (GRAPEFRUIT) PEEL OIL, SIMMONDSIA CHINENSIS (JOJOBA) SEED OIL, ASTAXANTHIN, SODIUM HYDROXIDE.

Soothe & Shelter

Ingredients

WATER, BUTYLENE GLYCOL, SD ALCOHOL 40-B, MALACHITE EXTRACT, HAMAMELIS VIRGINIANA EXTRACT, CAMELLIA SINENSIS (GREEN TEA) LEAF EXTRACT, MENTHA PIPERITA (PEPPERMINT) OIL, MENTHA VIRIDIS (SPEARMINT) LEAF OIL, XANTHAN GUM, POLYSORBATE 20, DEHYDROACETIC ACID, BENZYL ALCOHOL, CITRIC ACID.

Uplifting & Firming

Ingredients

C12-15 ALKYL BENZOATE, SD ALCOHOL 40-B, CYCLOPENTASILOXANE, RETINOL, POLYSORBATE 20, GLYCERIN, ALOE BARBADENSIS LEAF JUICE, CAMELLIA SINENSIS (GREEN TEA) LEAF EXTRACT, OPUNTIA FICUS-INDICA (NOPAL CACTUS) EXTRACT, SACCHAROMYCES CEREVISIAE (YEAST) EXTRACT, SIMMONDSIA CHINENSIS (JOJOBA) SEED OIL, LAVANDULA ANGUSTIFOLIA (LAVENDER) OIL, BISABOLOL, TOCOPHERYL ACETATE, TETRAHEXYLDECYL ASCORBATE, WATER.
HOW TO USE

How to Apply

Step One:

Cleanse your skin with Impress Foaming Cleanser. Rinse and dry your skin.

Step Two:

Remove the top packet from your box of Impress Anti-aging Facial Pads. Tear open the packet and remove the saturated pad. Gently apply to your face (avoiding the eye area), neck and chest. Do not scrub. If there is any remaining solution, apply it to the backs of your hands.

IMPORTANT! APPLY ONLY ONE PAD (the top pad in the box) TO YOUR SKIN PER DAY. THE PADS ARE STACKED IN THE BOX IN A SPECIFIC ORDER, DO NOT RE-ARRANGE THE ORDER.

The first pad in the stack is the Peel and Brighten pad and it will feel tingly. This is the most intense feeling pad as it contains multi-hydroxy acids that gently dissolve (exfoliate) dead skin cells to brighten and remove dullness. Healthy skin cells regenerate because the clogging dead skin cell layer is removed. On sensitive skin types, the peel may sting more.

Step Three:

Please allow five to ten minutes for the peel to take effect, then neutralize by applying Impress Deep Hydrating Moisturizer. Otherwise, you may apply your moisturizer about a minute after application of the other two daily pads (Soothe & Shelter and Uplifting & Firming).

PRECAUTIONS: FOR EXTERNAL USE ONLY. KEEP AWAY FROM EYES AND MUCOSA. IF CONTACT OCCURS, RINSE WELL WITH WATER. IF IRRITATION, REDNESS OR ITCHING OCCUR, DISCONTINUE USE AND CONSULT A PHYSICIAN. DO NOT USE IF PREGNANT OR NURSING. KEEP OUT OF REACH OF CHILDREN.
SHIPPING INFORMATION

- Ships day of

- Arrives to you in 3-5 business days

- Ships in recyclable boxes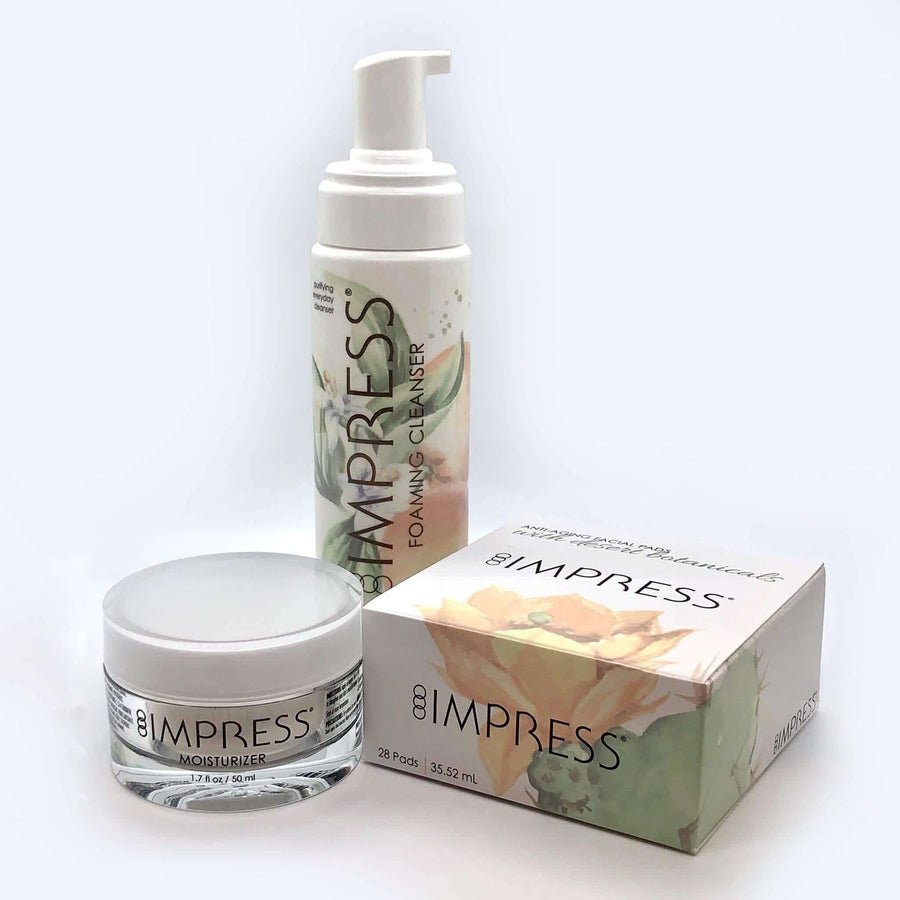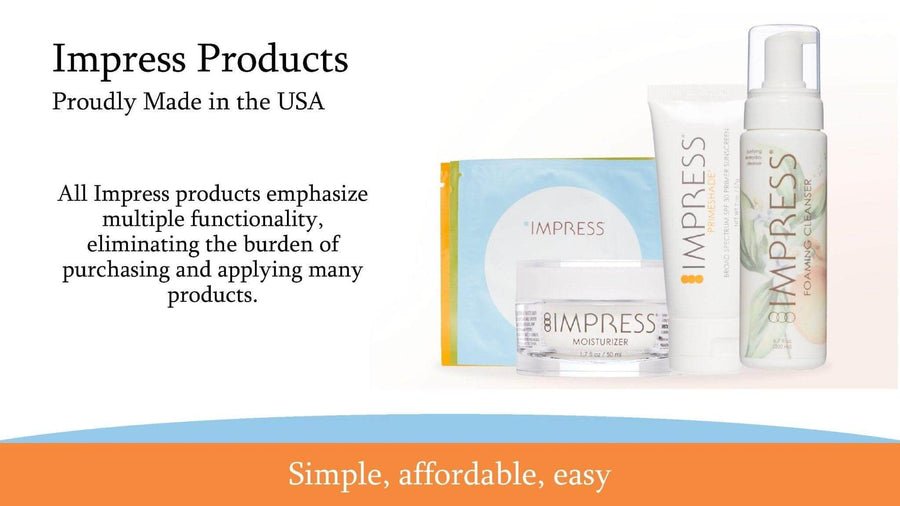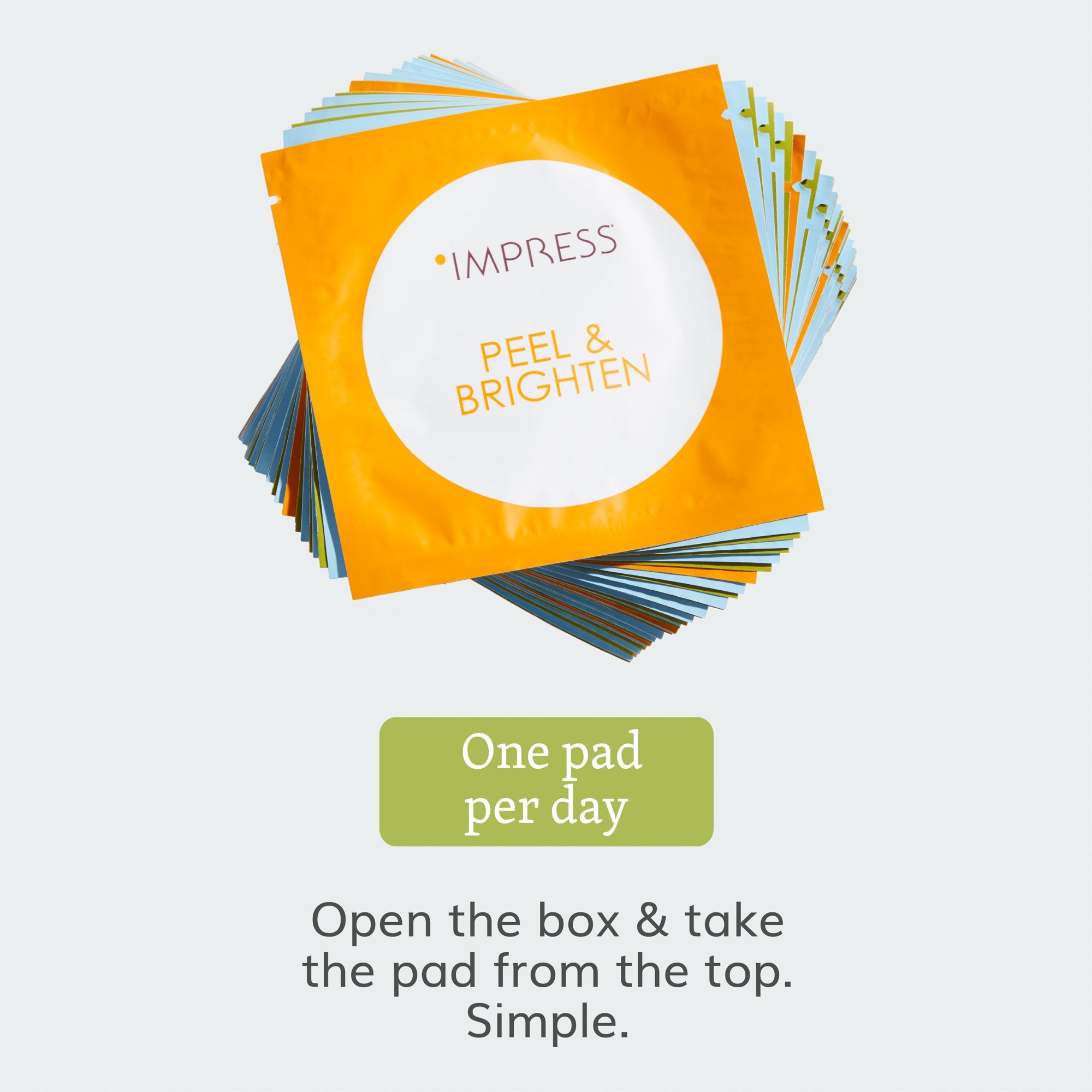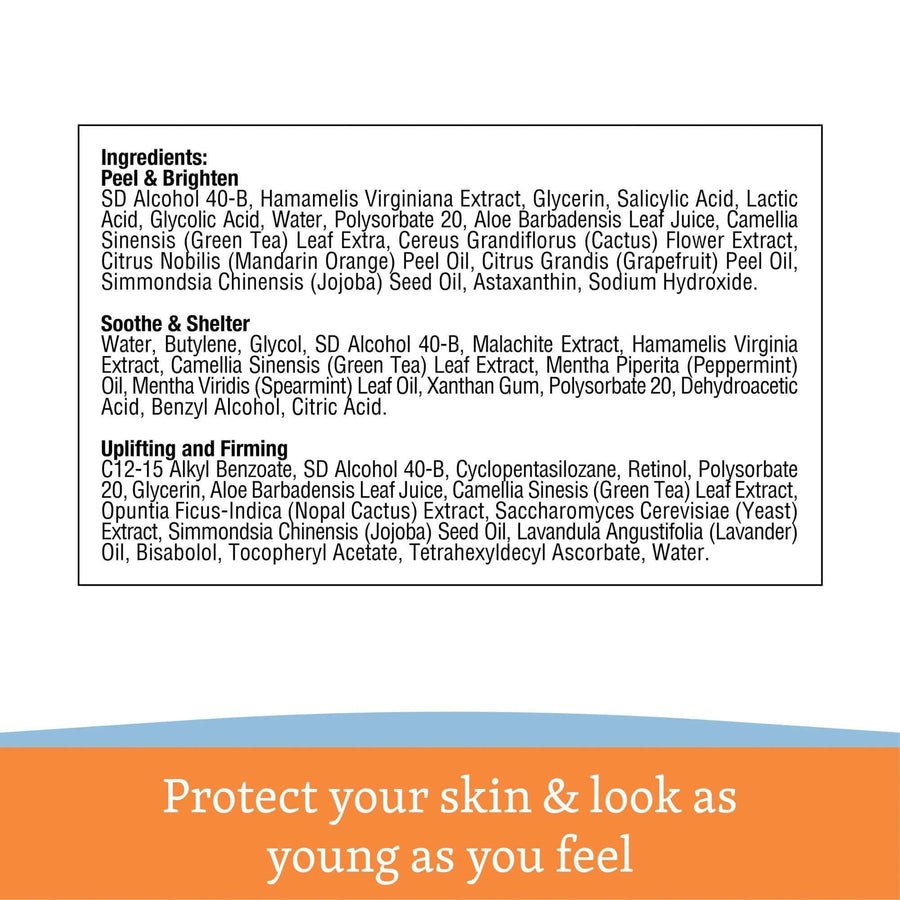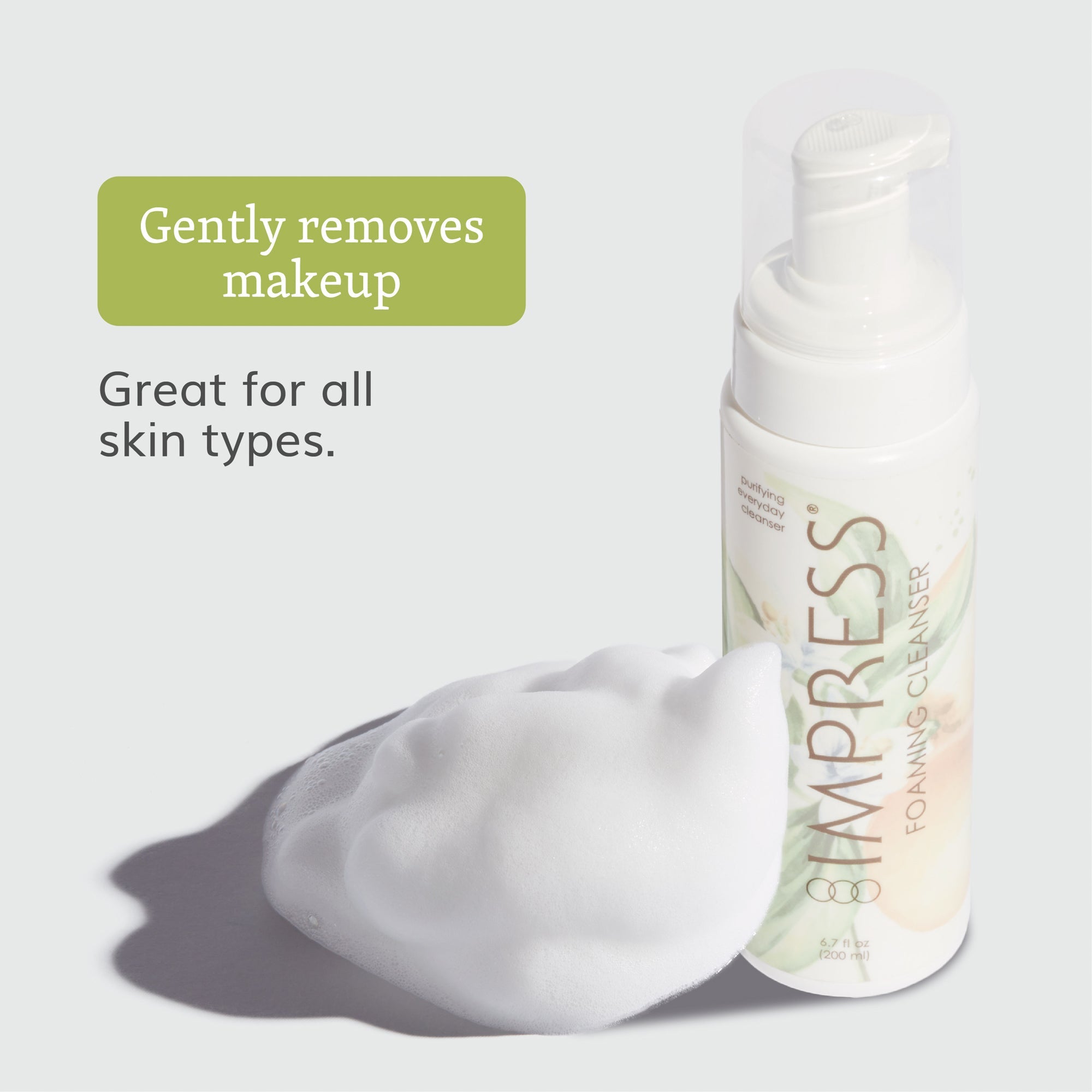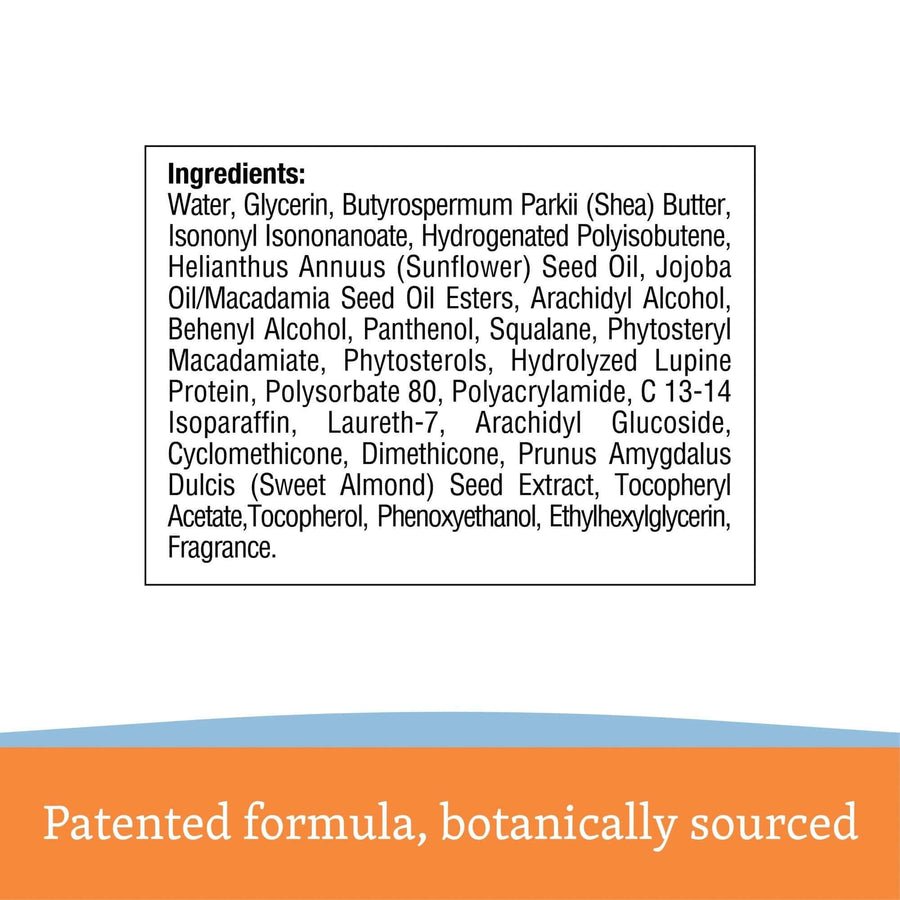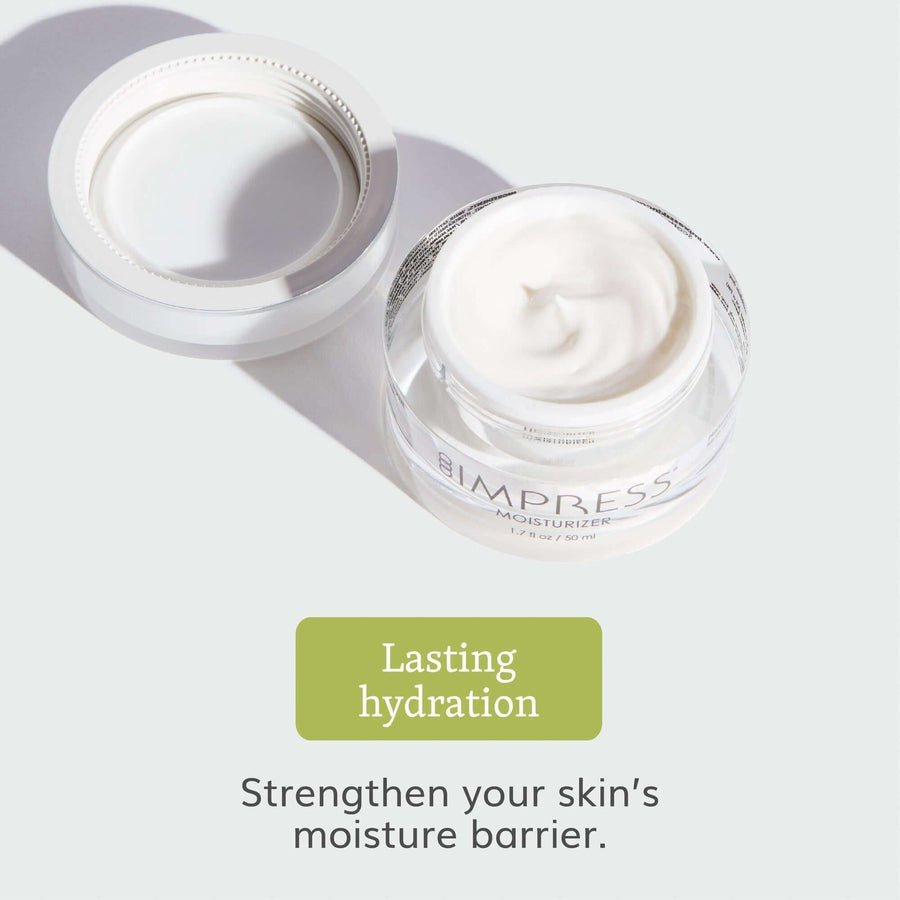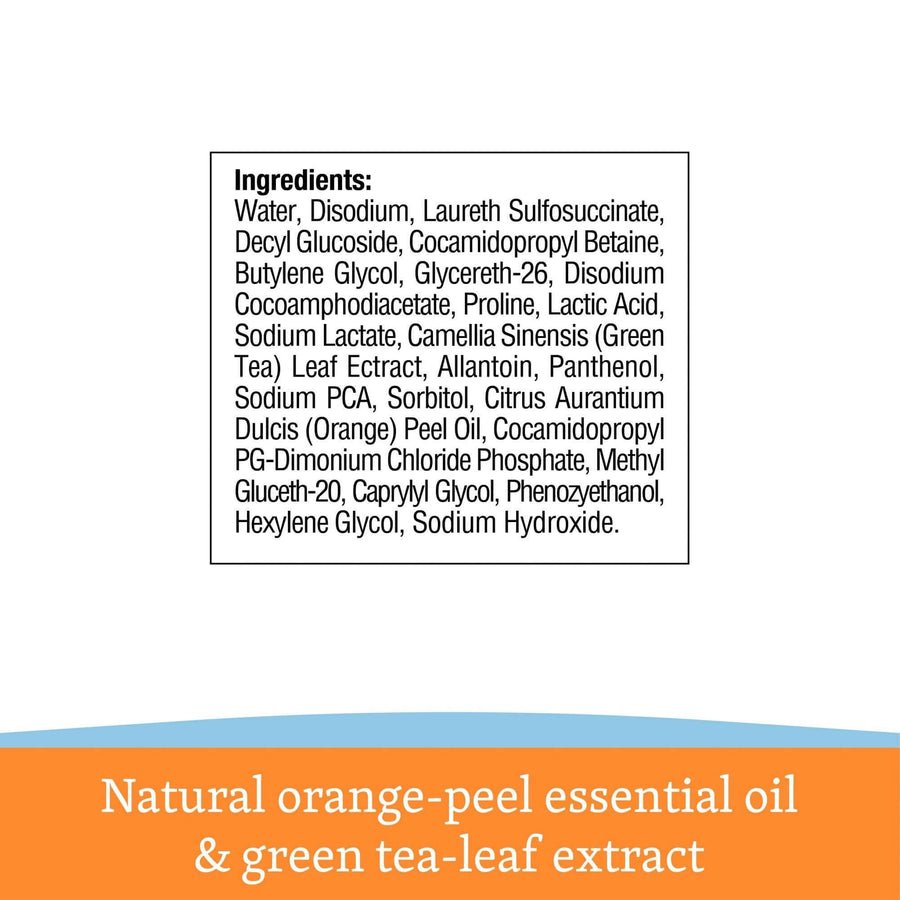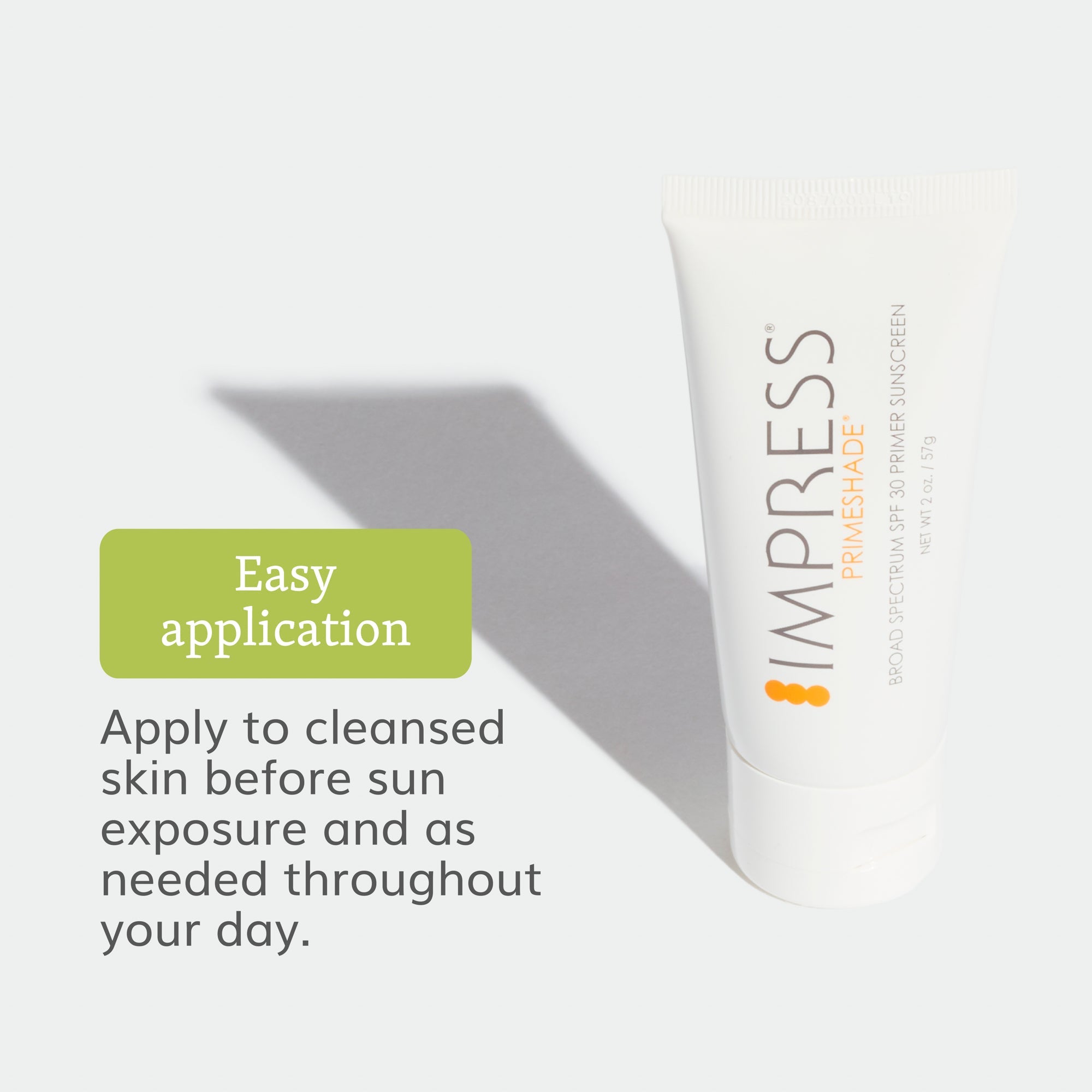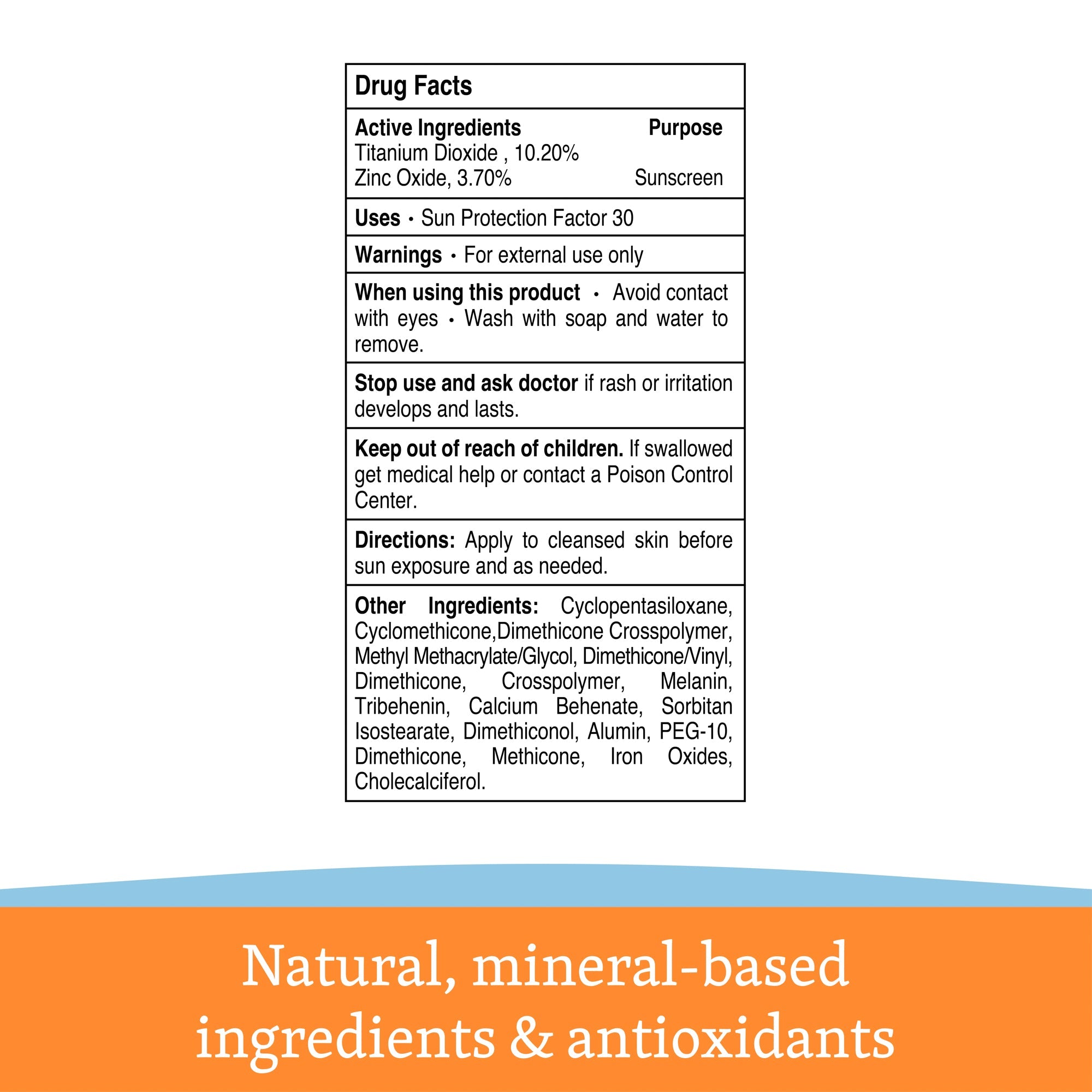 How does this product work?
Impress has taken the three most clinically proven substances known for anti-aging and placed these solutions on separately sealed pads. Your box of pads are arranged in the order they are applied.  Simply remove the top pad from the box, apply it, and discard. Naturally take years off your appearance. Impress is easy, affordable and best of all it contains the most clinically proven ingredients that work!

Lastly, Impress Skincare is a cruelty-free brand, and our ingredients are naturally derived.  
Grab your Sample Pack today and start experiencing beautiful, vibrant and youthful skin!
3 unique formulas, 1 pad per day…it's genius!
Why Impress Skincare?
Made in the USA

Desert botanicals, paraben/sulfate-free, and cruelty-free ingredients

Free Shipping

On orders $100 + all subscriptions

Easy Returns

Return any unused product within 14-days and receive a full refund

Online Support

We are available via online chat 6-days a week
FAQs
How is Impress® different? I've used so many other products before...

Our anti-aging facial pads are unique in that all of your anti-aging products that lift, firm, smooth and even coloration are found in one box on separately sealed pads. Affordable and easy to apply, Impress® removes the burden of purchasing and applying many products.
When do I apply? Morning or evening?

Apply the top pad in your box of pads once per day in the morning or evening. Your choice. For maximum results, gently cleanse with Impress® Foaming Cleanser prior to applying. Rinse and dry off, then apply your daily pad. Apply Impress® Moisturizer one minute after pad application. Wait 5-10 minutes to apply Impress® Moisturizer after applying the Peel & Brighten pad to avoid deactivating the acid peeling effect before it completes its work.
How long does it take? How soon will I see results?

The Peel & Brighten pad delivers nearly instant results by dissolving the surface layer of dead skin cells in minutes. Healthy living cells are revealed presenting an instant healthy youthful glow. Uplifting & Firming will begin working right away to stimulate new collagen growth. New collagen firms and lifts sagging & wrinkled skin. Understand it takes time for collagen to grow, so be patient and allow your skin to keep improving with daily use. Like diet & exercise, anti-aging is a lifestyle. The simpler and more affordable your routine, the more likely you will adopt it as a lifestyle, and thereby, achieve optimal results. Our process only requires one simple swipe of a pad per day, making it easy, affordable and effective with daily use.
Where is the clinical proof?

You may want to search the Internet regarding our core active ingredients: Retinoids,Hydroxy acids and Anti-oxidants.

There is a multitude of published peer-reviewed clinical science establishing the effectiveness of these specific dermatological vehicles for the anti-aging of skin. We have found no equivalents with as great a volume of clinical research supporting the anti-aging benefits as Retinoids, Hydroxy acids and Anti-oxidants. Impress® Anti-Aging Facial Pads provides a revolutionary proprietary delivery system, allowing you the simplest most affordable way to apply these proven anti-aging ingredients to your skin.
Beautiful Skin Looks Good On You
@impressskincareofficial #impressyou
Become one of our influencers and receive your choice of (free) product to try and review. Send us a picture of your beautiful face, and we will share it on our website and social media, linking back to your social media.
Click here to join.