Three unique formulas, one pad per day, it's genius!
Rx Skin Clinic is a medical skin care clinic based in Scottsdale for over 25 years. It is the owners of this medspa that came up with the concept of Impress Skincare. For years our clients have expressed some common concerns. DO I REALLY NEED TO APPLY MANY PRODUCTS TO MY SKIN FOR GREAT RESULTS?  Do I have to spend hundreds of dollars on my skin every month and repeat rigorous time consuming daily rituals in front of my mirror? 
We decided to find the answers with a unique approach. We looked to clinical science rather than celebrity and "paid for" medical doctor's endorsements. The evidence was overwhelming that there are three critical ingredients necessary to the process of anti-aging the skin that firm, lift, tighten, smooth, brighten and even the skin's coloration. Decades of clinical research published in peer reviewed medical journals proves that RETINOIDS, HYDROXY ACIDS & ANTI-OXIDANTS combine to deliver all of the anti-aging criteria better than any other ingredients!
So, how do you get what is most proven to work best into your skin easily and affordably? 
We decided to place these anti-aging wonders on disposable pads that are then placed inside individually sealed packets. These three different separately sealed pads formulations are stacked into one box (28 pads total). The pads are stacked in the order they are applied. No thought. Only one of three pad formulas is applied daily, eliminating multiple application steps. Talk about convenience! Just apply the top pad from the box each day.  A single box contains a four weeks supply and is way more affordable than buying a multitude of expensive products.
Impress Anti-aging Facial Pads are travel friendly too! Since the pads are individually sealed, they are feather light and very easy to pack for travel. No liquids to carry through airport security! 
Can't find what you're looking for?
Send us an email and someone from our Customer Service team will get back to you as soon as possible. Be sure to include your order number (if you have one).

Please email us at info@impressskincare.com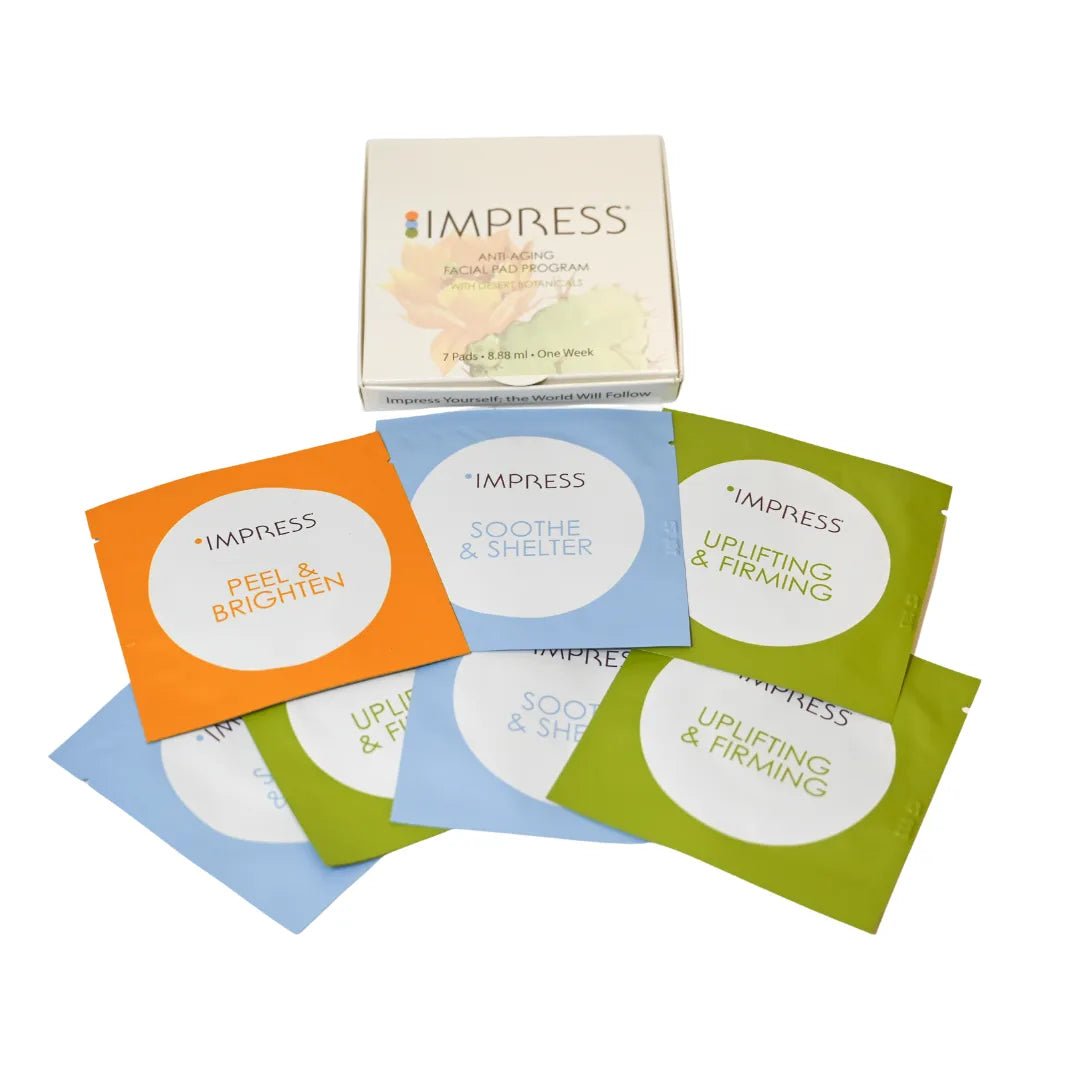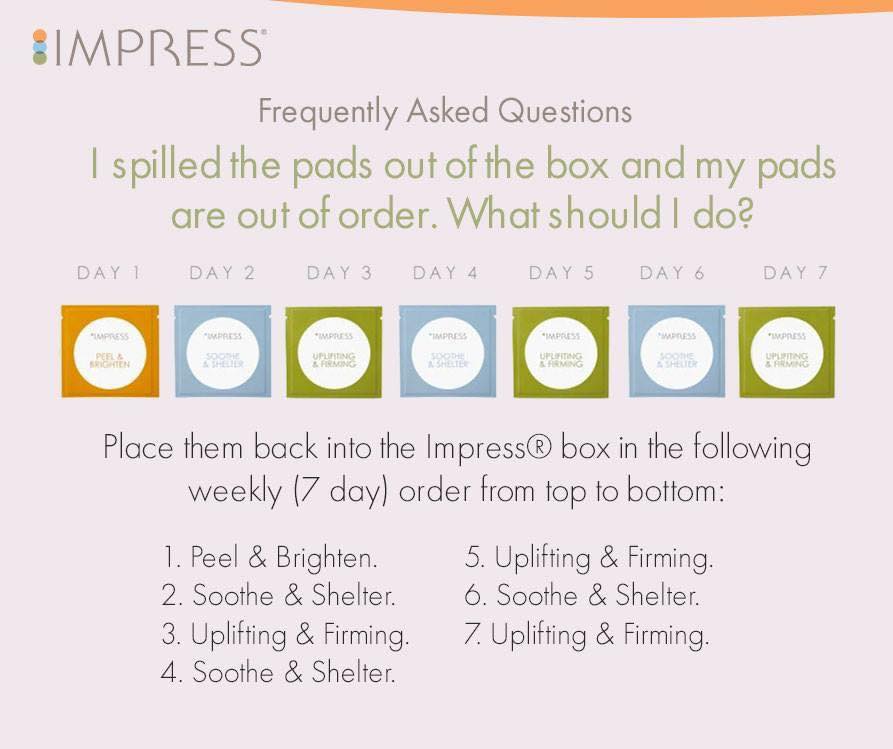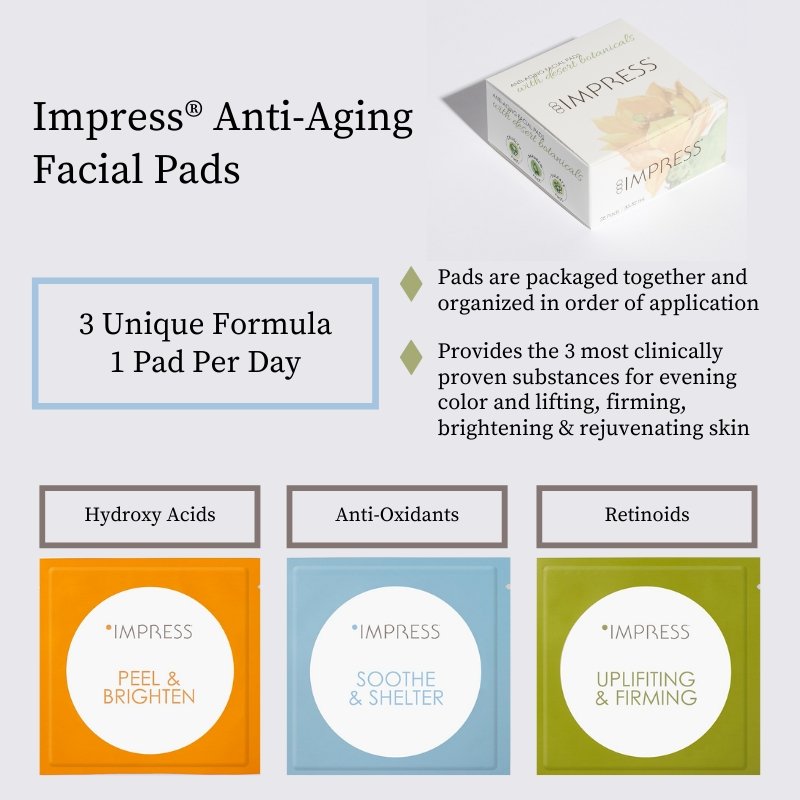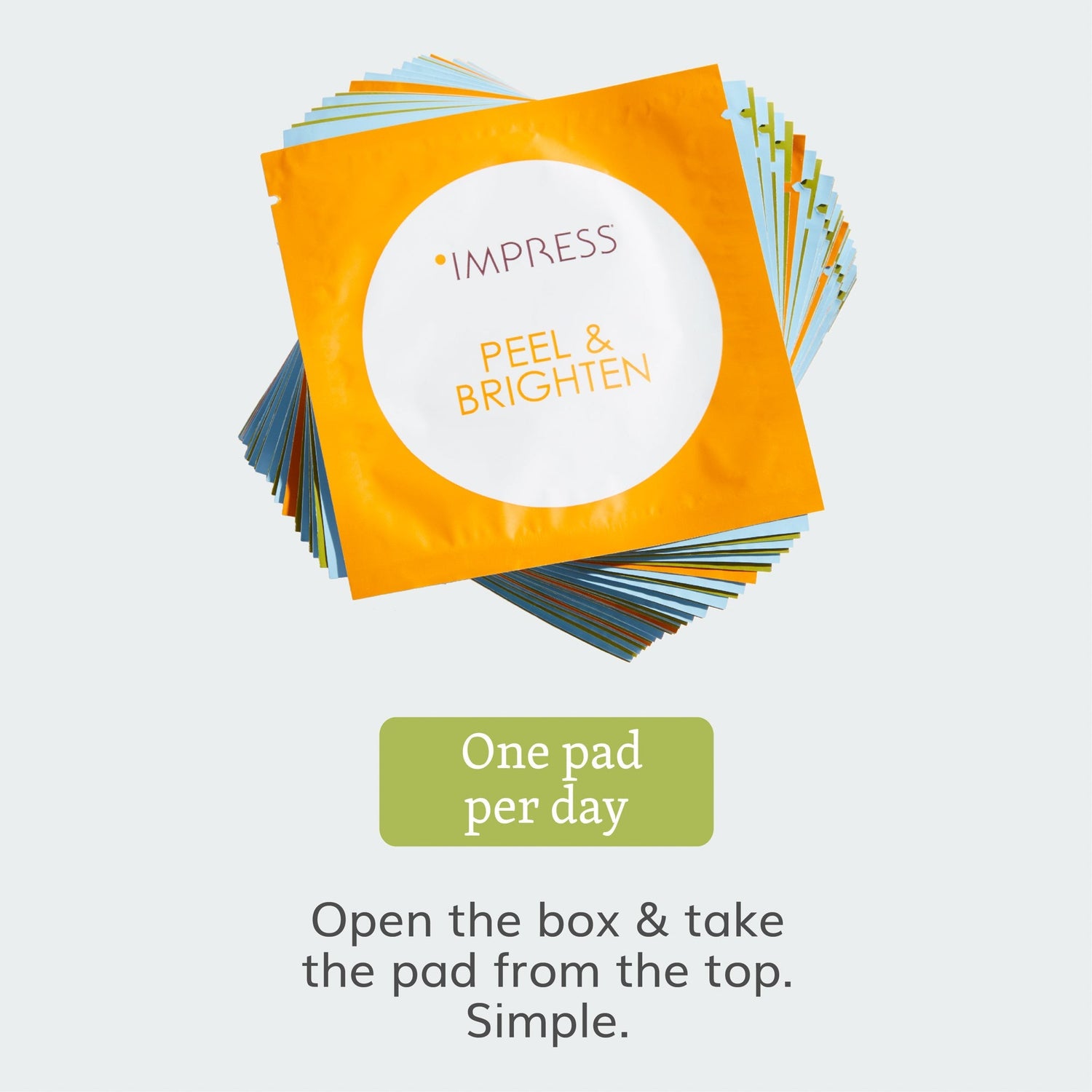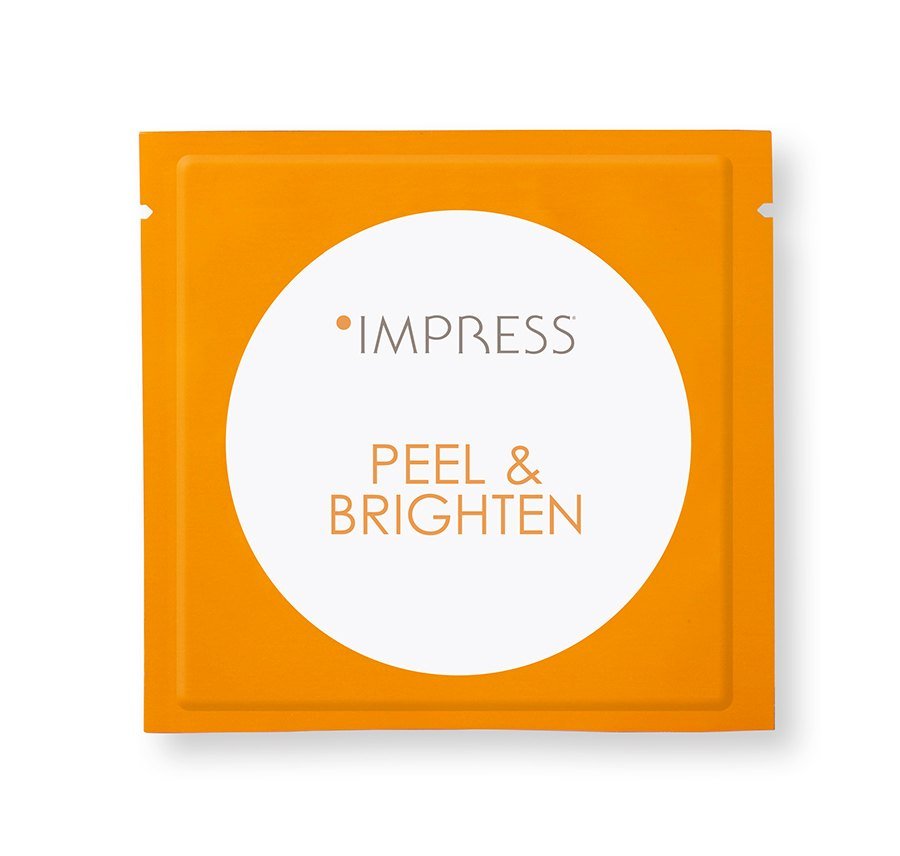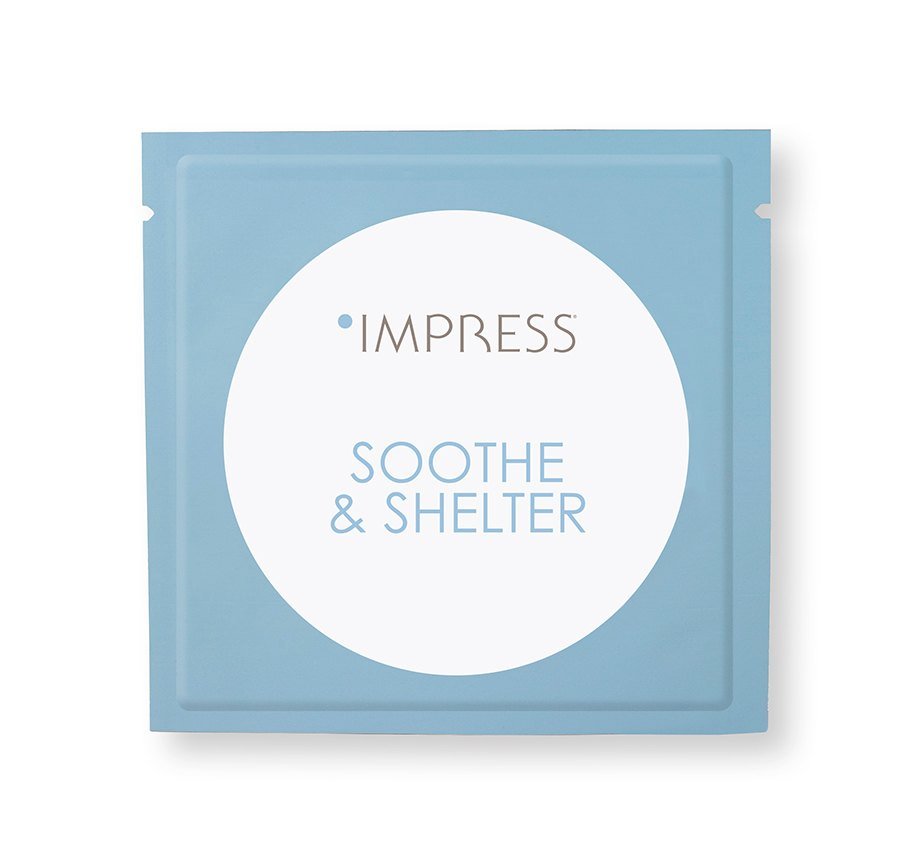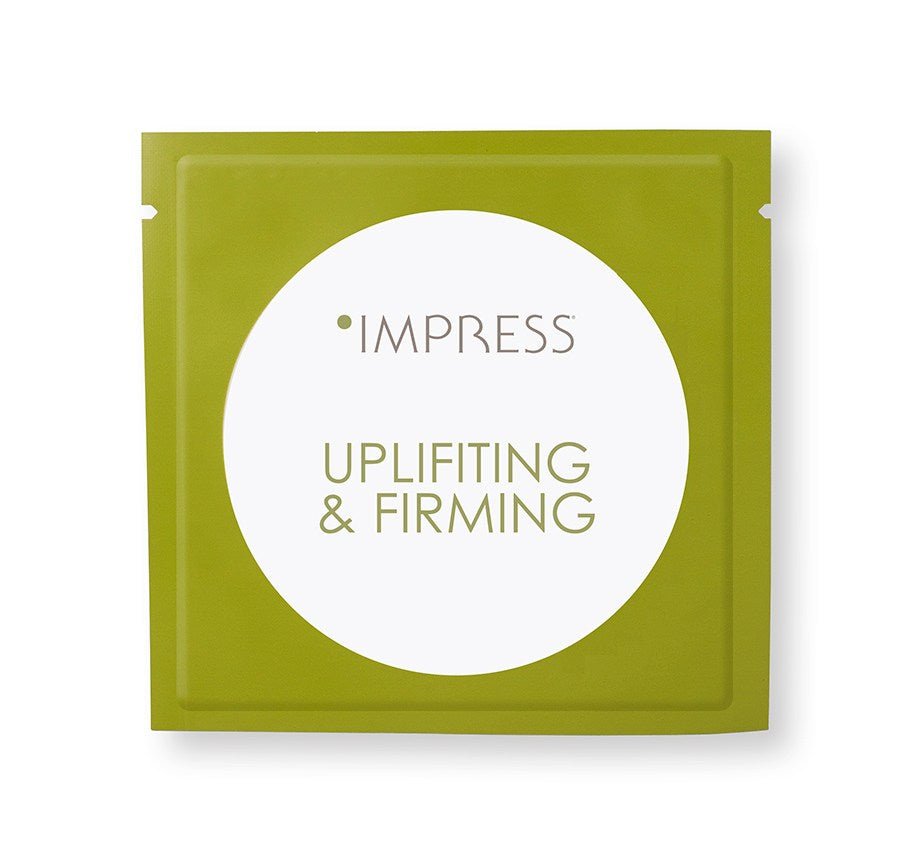 7-Day Anti Aging Facial Pads Sample Pack - Our Gift To You
Regular price

$19.99

Sale price

$0.00
Share